Visa Center Information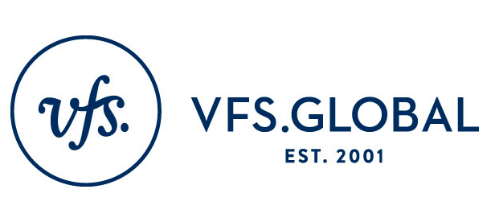 The Consulate General of Hungary in Shanghai proudly informs its clients about the followings:
Having gained initial experiences in outsourcing in China and aiming at further improving the quality of service and providing better application facilities for Schengen visa applicants, the Ministry of Foreign Affairs and Trade of Hungary has authorized VFS Global to operate Hungarian Visa Application Centers in the People's Republic of China (Mainland area).
Applicants in Shanghai, Fuzhou, Hangzhou and Nanjing can submit their visa applications at the Visa Application Center located in all four cities.
Shanghai
19F, Global Harbor, No. 1188, Kaixuan North Road, Putuo District, Shanghai
Nanjing
Room 409, Building 8, Financial City, No. 371, Jiangdong Middle Road, Jianye District, Nanjing
Hangzhou
Room 904, Huanglong Vanke Center, Tower B, No. 77, Xueyuan Road, Hangzhou
Fuzhou
Floor 15, Fushengcaifu Centre, No.60 Gutian Road, Gulou District, Fuzhou
For the detailed addresses, please scan the QR code.
| | | | |
| --- | --- | --- | --- |
| | | | |
|       Shanghai | Nanjing |       Hangzhou | Fuzhou |
Please note that no prior appointment is required at the VFS Glober officies to submit your application.
Call center number – 4006585285
Call center helpline -info.hungarychina@vfshelpline.com
Call center working hours – 8:00-16:00 Monday to Friday except public holidays
Website: https://www.vfsglobal.cn/Hungary/China/English/index.html
Latvia visa applications as well as visa applications facilitated by the local Foreign Affairs Office are handled mandatory by the Consulate General of Hungary in Shanghai directly, the Visa Application Center shall not be involved.

The Consulate General of Hungary in Shanghai retain all rights regarding making the decision on an application, calling the applicant for a personal interview, requesting additional supporting materials etc. VFS Global has no influence on the decision in any application case.
Submission at the Visa Application Center is not compulsory. Applicants can also submit their applications at the Consulate General of Hungary in Shanghai through prior appointment.
For booking the appointment please visit the following website.